CO2 Sensor Version Wall Mounted ERV Energy Recovery Ventilation Unit
$1,200.00
| | |
| --- | --- |
| Model: | ERVQ-B150-1A1F |
| Airflow: | 150m³/h |
| Introduction: | Fresh air + Energy recovery +HEPA Purification |
| Certification: |     |
Description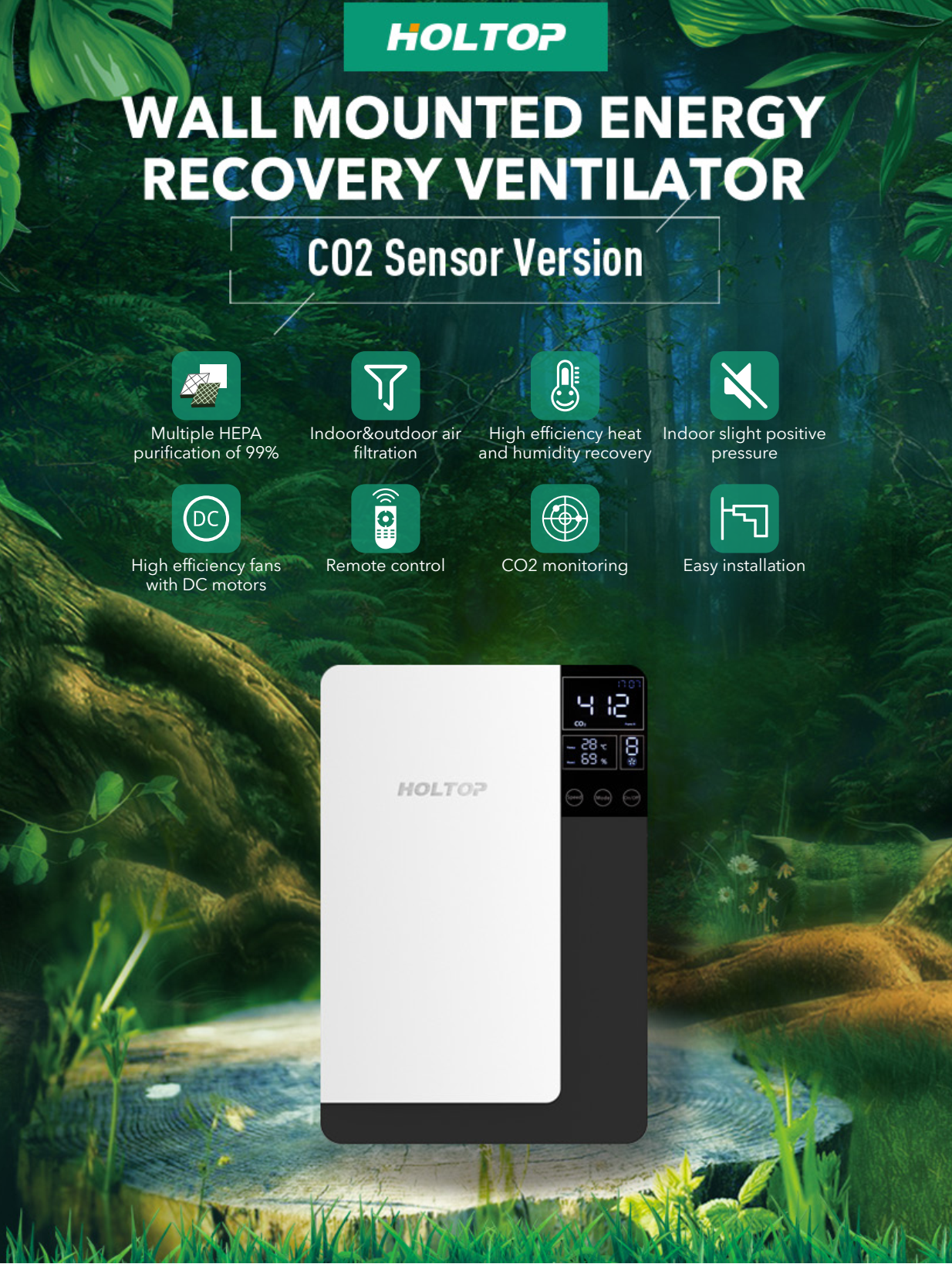 According to the actual applications and new requirements from our customers, Holtop developed a new version of wall-mounted ERV energy recovery ventilation unit, the CO2 version wall-mounted ERV. It is different from our PM2.5 version wall-mounted ERV. Now the wall-mounted ERV can be equipped with either a CO2 sensor or a PM2.5 sensor. Their working logic is different when the ERV is under Auto Mode. Users can select the version depends on the actual project needs. When the room is crowded, the CO2 concentration is higher than the normal situation, then the CO2 sensor will detect the CO2 concentration value, and the ERV will run at high speed automatically.
Specifications of CO2 Sensor Version Wall Mounted ERV Energy Recovery Ventilation Unit
Comprehensive Timely Monitoring,
Intelligent Multiple Purification Modes
SWITCH Original function of "Pure L" "Pure L" "Pure H",
30mins Quick Deeply Clean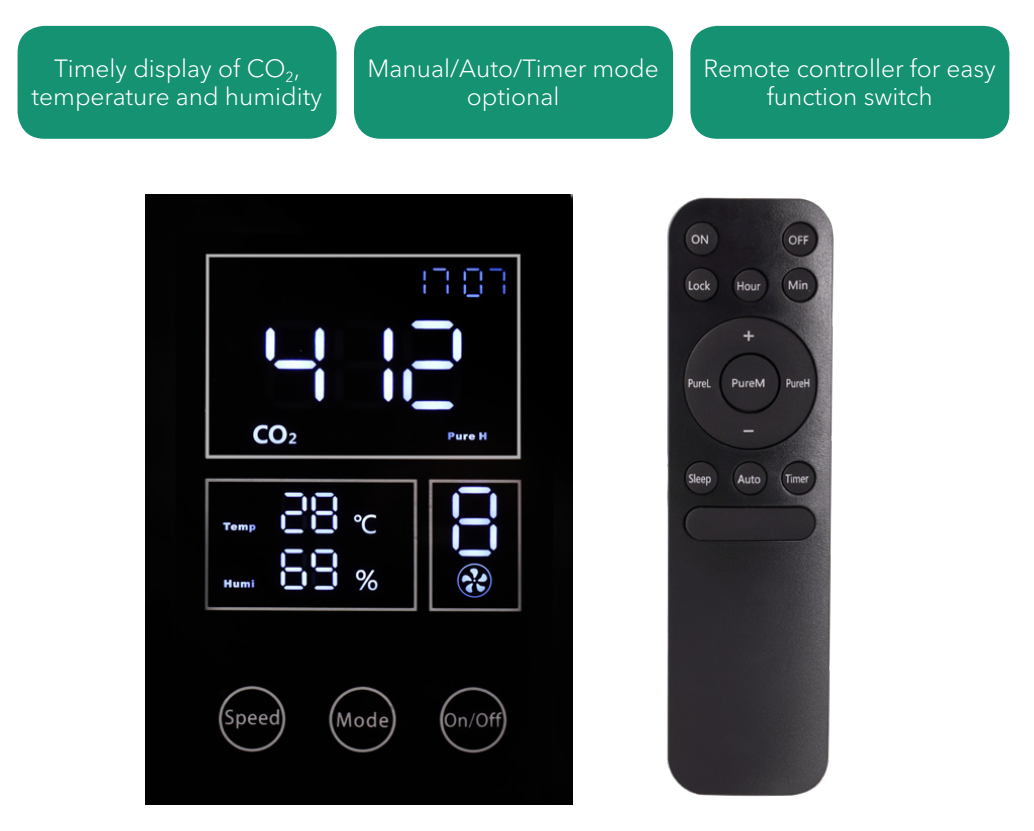 Under mode "Auto", the ERV will adjust supply air volume according to indoor CO2 range, corresponding speed as below:

Remark: To ensure sufficient indoor fresh air supply, the speed will rise automatically after model "Auto" runs for some time, 5-10 minutes later it will return to its previous speed. During this time, the screen shows different speeds from the above chart.